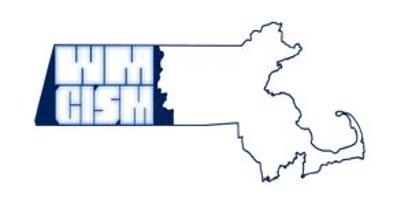 Critical Incident Stress Management
We offer in-person or ZOOM debriefings, defusings, and one-on ones.
To access the team, please call (413) 586-6065. We are available 24 hours a day, 7 days a week. If after business hours, please press "1" and leave a message. We will return your call as soon as possible. Please do not email your request as we may not see your email for some time.
Occasionally technology fails us. If after 90 minutes you have not heard back from us, please call again and press '1'.
Western Massachusetts CISM Team Serving EMS Region 1 (Fire Districts 9-10-11-12) (Berkshire, Franklin, Hampden and Hampshire Counties)
Emergency Medical Services
Fire Departments
Police Departments
Dispatchers
Emergency Departments
Hospital Staff
Disaster Responders
First Responders
Definition of a Critical Incident
A critical incident is any situation faced by emergency personnel that causes them to experience unusually strong emotional reactions that have the potential to interfere with their ability to function either at the scene or later.
Examples of Critical Incidents
Death of a peer in the line of duty
Death of a child
Mass casualties
Prolonged situations
Events with intense media coverage
Purpose of CISM
The purpose of Critical Incident Stress Management (CISM) is to accelerate normal recovery, for normal people, having normal and necessary reactions to abnormal events.
What We Do
The Western Massachusetts CISM Team provides a simple yet effective method to help those emergency workers trying to cope with stressful experiences. CISM promotes the continuation of productive careers while building healthy stress management behaviors.
What We Offer
Stress education geared towards emergency service professionals
Support teams at the scene and after an incident
Debriefing and defusing services
Family support programs, including special programs for spouses and significant others
A resource and referral network
Who We Are
The Western Massachusetts CISM team is composed of specially trained emergency service and mental health professionals who volunteer their time, energy and resources. Team members receive comprehensive training and participate in regular continuing education sessions. The Western Mass CISM Team is one of over one hundred teams serving emergency service personnel nationally and internationally.
We are dedicated to supporting our colleagues before, during and, most of all, after a critical incident.
We come to you. Together we'll find a place near your agency for a quiet, confidential meeting. We serve the Western Massachusetts region and provide mutual aid to peer support teams that are part of the Mass Peer Support Network.
What You Pay
There are no fees for our service.
When to Call
Anytime emergency personnel have experienced a situation that causes them unusually strong emotional reactions. If you have any question of what services might be needed why not discuss it with one of our Team Leaders or Coordinators by calling 413-586-6065 or emailing wmems@wmems.org to set up an appointment.
For time-sensitive requests (e.g., large events requiring on-site support or recognized need for assistance within 24-36 hours, please call 413-586-6065. If no one answers, regardless of time of day, please press '1" to leave your information.
Educational Presentations
We would like to meet with your agency before we're needed. We offer educational programs tailored to your specific needs. Certain programs have been pre-approved for OEMS EMT continuing education credit. An introduction to stress management and CISM should be included in the training of all emergency services personnel. Educational presentations can be provided via ZOOM until in-person training is permitted.
For education or any further information, call Western Massachusetts Emergency Medical Services at (413) 586-6065 or email us at WMEMS@wmems.org.
Clinical Team Leaders:
Noga Gillat Flory
Frank Schutt